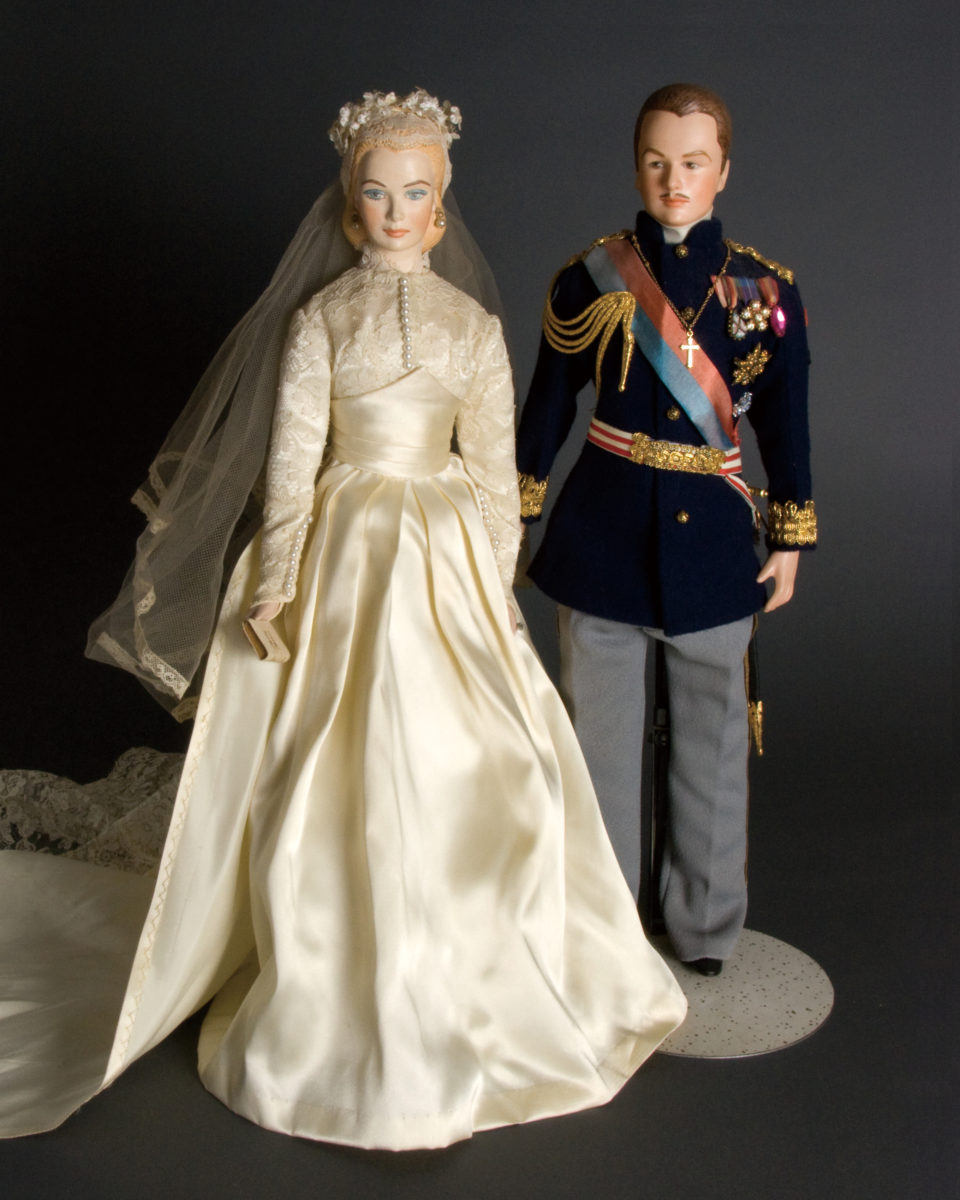 From the time she was a little girl, Lita Wilson loved art. She spent many hours drawing paper dolls for friends in the neighborhood and school. When she reached graduation from high school, she received a scholarship from the Cleveland Institute of Art and completed three semesters. She married and had a son.
She had always wanted to be an actress and when she resumed her art she enjoyed doing sculpting that portrayed many of the famous actors such as Elizabeth Taylor and Marilyn Monroe. Lita's original mold designs have included other such notables as Shirley temple, Queen Elizabeth, Prince Phillip, Princess Margaret and Prince and Princess Rainer. She also sculpted two different sets of "The Little Women". Her dolls became known to collectors as "Petite Portraits". Extremely popular were her renditions of Jackie Kennedy, John Kennedy and "Jon Jon" and Caroline.
She created many souvenir dolls for UFDC with the help of Frances Reedy and Muriel Kramer. In 1975 she sculpted Bonnie Blue for the Atlanta Convention. In 1981 she created Nellie Bly as the souvenir doll for Region 13 and the Crystal Ballerina for the 1983 Akron Regional.
Lita started her sculpting at her kitchen table. From her "little workshop" have come some of the most beautiful creations of perfect renditions of many of the famous people she so admired.
~paraphrased from an article by Jeanne Lipton