NIADA Artist + Patron Member Dues
After paying your dues via PayPal you will be automatically sent to fill out the 'Annual Service to NIADA' form. Each member of NIADA needs to fill out this annual report.
NIADA Holiday Gallery Sale
NIADA is a member of ArtworkArchive.com which is an online gallery space that allows artists to exhibit and sell their work. You can view or purchase directly from this site. Artist's work will remain on Artwork Archive through April of 2022. Artists can upload their new dolls for sale at any time throughout the year.
Our first Holiday Gallery Sale on Artwork Archive was a great success! Mark your calendars for 2022, there will be winter and holiday items for sale, many under $150. This is not an auction. If you want it, you need to buy it! We are really excited about this sales opportunity. Artists, if you have not received the call for submissions yet, please contact me at: cindee.moyer@gmail.com.
This is where we will be hosting our NIADA Holiday Gallery for 2022 — start planning your holiday creations for next year!

ARTISTS can access the Gallery to set up their Profile.
We would be part of a large online artist gallery community, finally introducing our work into the art world. If someone visits the Artwork Archive site, we will come up as the NIADA Gallery and expand our audience to art collectors. We plan to promote the Holiday Gallery Sale as well and your work will still be on there, and you can continually add to your portfolio throughout the year.
Exhibiting artists will be assigned an Admin who will provide both a private link to their Artist Submission page and a password to submit work and create their contact information.
Each artist can upload as many pieces as they choose into 3 Collections:
— For Exhibit only (NFS)  — Artwork for Sale  — Items $150.00 and under
Hosted on Artwork Archive online art gallery website artworkarchive.com/profile/niadagallery/artists
To view work, click the side menu on the site:
— COLLECTIONS to see how it is broken down into groups
— ARTISTS lists the artwork in each Artist's Gallery
— PORTFOLIO combines all the submitted works on one page
It is a beautiful and professional site and will show your work to the best advantage and on an exciting new art platform.
NEW EXHIBITORS: To pay the $25.00, just go to the Online Gallery Exhibition button at the top of this page. The fee needs to be paid by June 1st, and you will be able to create your profile start uploading your photos and information at that time.
SUBMISSION INFORMATION
Instructional video "How to submit artwork to the NIADA Gallery" and submission form are on this page: Gallery Submission
Please watch the video before submitting your artwork!
We are excited about all the new opportunities we have at our fingertips!
2021-2022: NIADA Artist Member Projects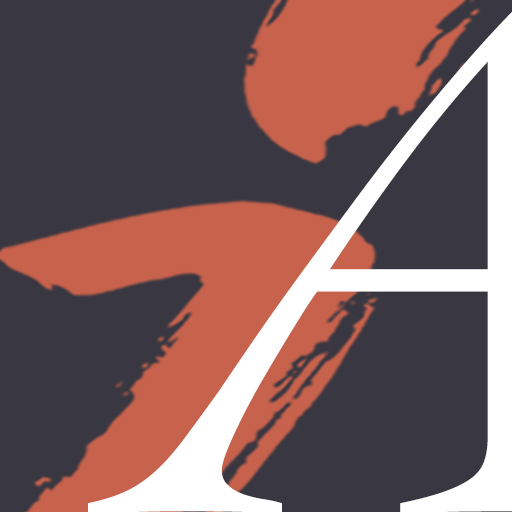 "Origins" Silent Auction
Friday, July 15th – Sunday 17th, 2022
Open to artists' creativity and interpretation
Origins: All human societies have creation myths, origin stories….stories about the power of DNA, and the diversity of evolved organisms. Our stories may be different but serve a similar point and have brought us to similar creative paths as makers of handmade art dolls. Whether various cultures view their first ancestors as humans, males, females, animals, or other mythical beings we are curious about how we became the person we are, where our pedigree began, and how our origins are linked to DNA.
And what about the origins of the objects we make?  What part did ancient dolls play in the development of arts and culture in the long history of humans making objects for rituals, protection, magic, and play?
The 2022 challenge is to summon your Clio (history) muse and share your origin narrative using the history of dolls or your ancestral heritage and influences, legends, myths, fables, parables, or vignettes. Participants will receive a printed catalogue.
The SILENT AUCTION will be held on NIADA's auction website: https://auctions.niada.org
The Auction with be using Standard Bidding. The bid placed is the current bid, with no proxy bids. Each subsequent bid must follow the minimum increment of $10.00 and can be higher than the minimum amount specified.
Artists will hold on to their 'Origins' artwork until the auction is over, and the piece has been won, then they will ship to the winning bidder.
Questions:  Kate Church katechurch.ns@gmail.com
SHIPPING DETAILS:
– Your piece should fit into a shipping box no larger than 12″x10″x8" and weigh no more than 4lbs.
– You will be responsible for shipping your piece within three business days to the winning bidder once it is sold at Auction. NIADA pays for shipping.
IMAGE SUBMISSION:
Artists can submit up to (4) images:  Full size, 3/4, side or detail view – of their "Origins" piece for the silent auction. Label your files with your name!

DEADLINE: July 1st, 2022
---
1. SUBMIT THIS form  2. upload your images
---
IMAGE SUBMISSION:
Upload your "Origins" images to your folder on Google Drive: Auctions – '2022AUC-Origins'. Create your folder if one does not exist.
– UP TO 4 IMAGES: Full size, 3/4, side or detail view – 3000px minimum at the longest length, 300dpi (reproduction print quality). Label your files with your name!
Google Drive '2022AUC-Origins'
NIADA 2022 Conference
Monday, August 15th – Sunday, August 21st
in beautiful Bellevue, Washington.
We are officially planning to host our 2022 conference in person in the Seattle area next August. Our theme is 'Origins', which means the start or the beginning of something. Maybe Seattle will be the origin of your involvement with NIADA. We sincerely hope that everyone is able to travel by August.
CALLING ALL NIADA ARTISTS!
The NIADA 2022 Conference is offering the popular NIADA Artists' Demonstrations. We need Artists to participate! If you will be in Seattle and are interested contact Heather Maciak 2022 Demos Chair.
CHALLENGE DOLL 2022 – "Imagine"
'hold your breath, make a wish, count to three'
We invite all conference attendees to create a Challenge Doll for display at the conference with the theme: 'Imagine.' This will be a unique display of the variety of talent among us. We have all had plenty of time to let our imaginations soar these past two years. Did you imagine the good old days when life was simpler? Or a trip to the future where you could create a world to your liking? Or did you see yourself as a character in a book and living their experiences instead of your own? Maybe you imagined making a doll without any interruption! Or waking up 10 years younger? Or maybe you just imagined a world where we all just got along.
By participating in the 2022 Doll Challenge you will have an opportunity to share how you interpret and represent this year's theme, 'Imagine' and a great way to be involved in our first in-person Conference since 2019.
Each participant should create their work honoring the dollmaking tradition and submit it for exhibition at the Conference. Submitted dolls should be all original designs and completely fabricated by the artist using any material. Dolls must be no larger than 24″ in diameter and must not exceed 30″ in height. The Challenge dolls will be on display at the Conference in August. This is open to all attendees.
Cindee Moyer, NIADA President
---
NIADA BOOK PROJECT
Artists elected 2009-2021
NIADA Art Dolls, Continuing the Tradition.
Since the original NIADA Art Dolls book was published in 2009, thirty-one new artists have been elected to membership. Our international membership has grown; new techniques in creating art dolls, such as 3D printing, have evolved; and we have utilized online resources for the development of the NIADA Academy and two virtual conferences. If you were elected in 2009 or after, we recently sent out a call for submissions for you to provide photos of your work to be included in this book.
Thank you for your submissions — NIADA Art Dolls, Continuing the Tradition is now at the Printer!
Click here to download the NIADA logo (Google account is not required). There are several variations including horizontal and stacked and reverse versions. The file formats are .jpeg and .png, there is also an illustrator .ai file available.
There is a DOWNLOAD ALL link on the top right menu or hover over the Logo File and click on the DOWNLOAD icon.

NIADA Groups, contact emails and Chatlines