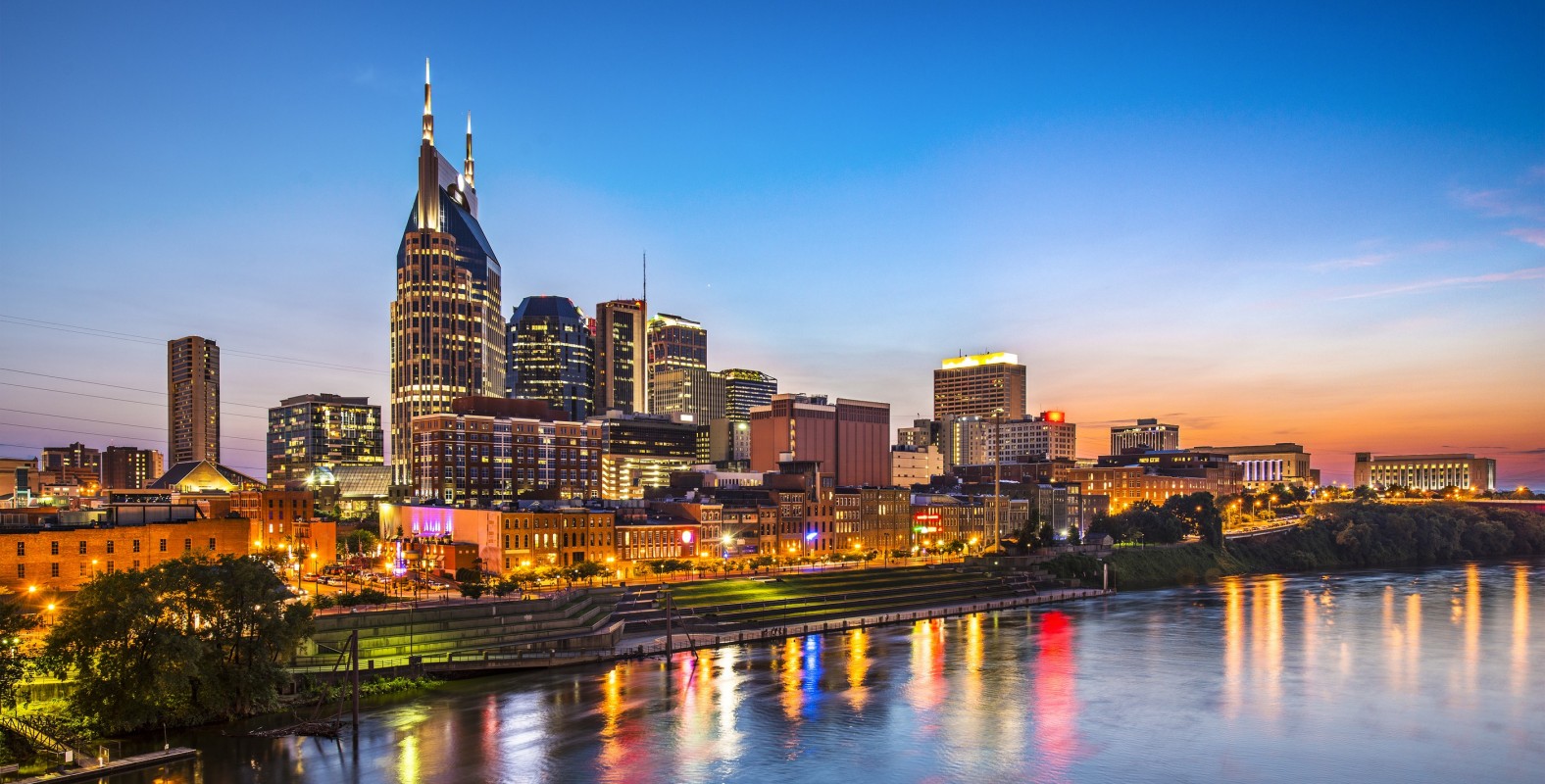 NIADA Artists Connie Smith and Susan Scogin traveled to Nashville on a fact-finding mission, and they liked
what they saw! Nashville is a thriving city with an exciting arts scene infused with youthful energy, yet it retains the authenticity of an older city. It has become one of the hottest U.S. tourist destinations, appealing to people from across the globe, with a great location and easy access through the Nashville International Airport (BNA), which provides daily non-stop service to more than 50 destinations.
NIADA 2017 runs from August 28th to 30th for the NIADA School, & August 31st to September 3rd for the conference. Our hotel is the newly renovated Sheraton Grand Nashville Downtown, located in the heart of Nashville. There is a free shuttle service to any location in the downtown corridor, and the hotel is within walking distance to many exciting sights (see below), with many restaurants nearby.
The rooms are $199 for a single or double. To reserve, call 1-615-259-2000
or go to www.starwoodmeeting.com/Book/NIADAAnnualMeeting
Nashville isn't only about the music, and we think it will surprise you with its wide range of things to see and
do. We've listed just a few of them here:
Housed in a beautiful Art Deco building, The Frist Center for Visual Arts is a quick bus ride or a 30 minute walk from the hotel, and showcases everything from photography and sculpture to ancient art. The Frist has generously offered conference attendees – free admission.
A four minute walk will take you to the Corvidae Collective Gallery, which features monthly exhibitions of established and emerging artists. Locally made artisan gifts can be found in their gift shop.
Just a few doors down, you'll find the Nashville Arcade. Built in 1902 and modeled after an arcade in Italy, it has an eclectic group of shops, restaurants and galleries. The interior space is two stories high, open to the gabled glass roof.
A three-minute walk takes you to the Tennessee State Museum, where you'll find art, history and culture at one of the largest museums in the nation, with special displays of furniture, silver, weapons, quilts, and paintings along with one of the finest collections in the nation of Civil War uniforms, battle flags and weapons.
Another three-minute walk (we told you everything was close!) brings you to the Nashville Public Library- so much more than just books! Domiciled in an aesthetically stunning building, with a magnificent staircase and lofty ceilings, murals throughout the hallways and a beautiful fountain in the courtyard, it houses a Nashville Photo History, a permanent Civil Rights exhibit, and more!
Further afield, but well worth considering, is the Nashville Flea Market at The Fairgrounds. With approximately 800 to 1200 dealers & vendors from 30 states, & an average of 2000 booths, it's considered one of the top ten flea markets in the country. It's only open once a month, but the August date is the 25th to 27th- just before our conference!
And if you just can't leave without a Nashville music fix, we have two suggestions for you: The Country Music Hall of Fame® and Museum, a 12 minute walk, has been called the "Smithsonian of country music" because of
its unrivaled collection. It's housed in a striking building designed to look like a piano keyboard, and is worth the walk just to see it! And for a true Nashville experience, walk back along Broadway, also known as the Honky Tonk Highway, and take in the rollicking mix of music, bright lights and history.
With so much to see and do, you'll be tempted to come a few days early and stay a few days late.
Don't miss out– register now and BOOK YOUR ROOM!